Creating a Pinterest-Like View
Watch and Learn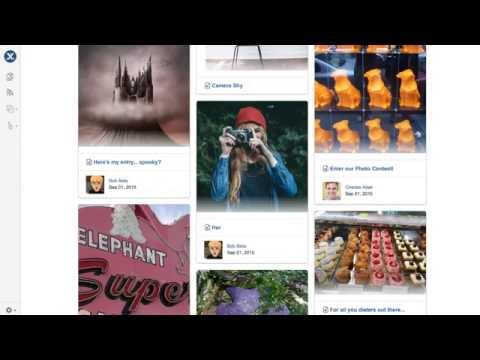 Build social networks within your site that engage your team with what's trending in your content. 
Brikit Pinboards allows your users to watch topics or ideas instead of spaces. Users can find out who's new, who's done it before, who knows the most, and who's interested in a subject, based on each board's activity stream.
Don't have Pinboards installed? Your administrator can download a trial version on the Atlassian Marketplace.
To create a Pinboards page, just add the Pinboard macro to a Confluence page. You can show specific content or all Confluence content. Supported image files include .png, .jpg, .jpeg and .gif.
Theme Press Layout
If you're using Theme Press, try the Clean layout (or Clean layout with title) when creating a Pinboards page–it presents the cleanest display for your pinned items to be viewed. You don't need a layout that includes a block for commenting, because that functionality is built into the Pinboard macro.
Once tiles appears on the page, users can like, comment, or share them.
As users engage with the site and tiles, the Pinboards pages update to show trending content.
Sort Order
Tiles with the most current creation or modified date appear at the top of the page.